The Bestway Hydraulics Race Car Lift
Because Racing to Win Requires the Best tools!

The lift provides up to 36" Rise
Stops at any point

Rotates 360 degrees

Low Profile for Easy Body Clearance

Powered by any standard Air Compressor

Extremely Safe and Easy to Use!

Watch the Video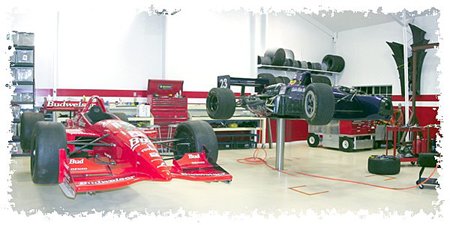 Just drive your race car on and immediately you have complete access to the entire car. No jacks or jack stands are required. This lift will take all the difficulty out of preparing a race car to win. All suspension adjustments, under car work, power plant work, or body work becomes easier when it is accessible.
Reduce the time spent on race car set up and repair. Every part of the car is accessible. Tire pressure and suspension set up can be held constant over time as the car can be held in the air indefinitely. All the parts necessary for the easy installation are included. Installation takes only 3-4 hours with our complete installation kit.
Ask your local installer about the Bestway Race Car lift or call Bestway for an installer near you.